This short video shows how to sustainably and easily harvest wild leeks (ramps).
Dukes Farm is now offering weekly vegetable CSAs, CSA options, and one-time pesto, pickle, and salsa boxes for the 2017 season.  To view all of our offerings, please visit the Farm Products page.
You can learn all about our 15-week vegetable box CSA and new one-time boxes by clicking on the pages above.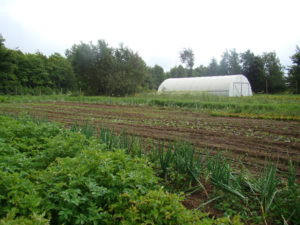 We hope to see you as a weekly subscriber, and at the Downtown Marquette Farmers Market!